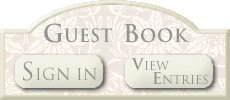 Website designed by Ian Tiele

All photographs and other material used on this website are the property of Ian Tiele/Brookfield Jazz Society, unless stated otherwise, and no such material shall be used by any other persons, without our prior written consent.

Visit our Latest News page for information on what is currently happening at the Society and the Meeting Schedule section for a list of forthcoming presentations. You can also check out our future live gigs on the Live Events page. Take a look at our past meetings and events in our Diary section and view a pictorial record of them in our Photo Gallery.
You can come to meetings as little or as often as you like. Membership is free and everyone who has attended at least two regular Thursday meetings will qualify for a membership card. Membership entitles members to special members-only benefits and the convenience of donating to the band collection at live events, rather than having to pay the $5 cover charge that is charged to non-members at the door.

If you are interested in giving a presentation to the Society, sponsoring our weekly raffle or a live event, or if you would like your band to play for us,  then contact our President Ian Tiele, who will be happy to sort out the arrangements with you. 
Don't forget to sign our Guest Book and join our mailing list (just below this section), so that you will be kept up-to-date with everything happening at the Society. Please also tell your friends and colleagues about us - just click on the Recommend This Site button in the top left hand corner of the page.

Welcome to the official website of the Brookfield Jazz Society. We meet every Thursday at 7:00 p.m. (presentations start at 7:15 p.m. and live music starts at 7:30 p.m.) in the Cottage (function room) at Irish Times Bar and Restaurant, 8869 Burlington Avenue, Brookfield, IL (located across the street from the Brookfield Metra railway station on Prairie Avenue). See a map of our location here.
Our meetings are informative and a great place to meet like-minded people who enjoy jazz and blues music.  We cover all styles of jazz, including Dixieland, Ragtime, Stride, New Orleans, Swing, Big Band, Bebop, Hard Bop, Latin, and Fusion. We have jazz presentations, jazz movie nights, and free and easy nights. Once or twice a month we hold live jazz events.